Cleaning Your Building's Duct System
9/24/2020 (Permalink)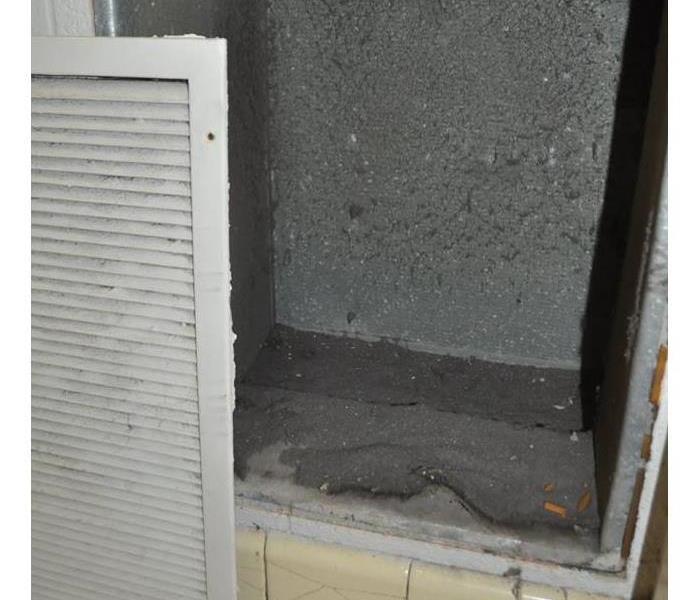 Do You Have Your Commercial Ducts in A Row?
Commercial buildings' HVAC and air duct systems are the key players for good air quality. HVAC and duct cleanliness have a direct impact on how efficient your equipment functions. When the system is clean, it should function at maximum capacity and provide good indoor air quality and be more energy efficient, meaning lower electric bills.
Every 90 days to keep your commercial ducts in a row change out the system filters. Check any connections, wires, or motors for damage and get them repaired immediately to keep your HVAC system safe and functioning properly.
Annually inspect your HVAC system and duct work for any visible signs of mold, excessive amounts of dust and/or debris, and for rodents. Little pellets, odors, or noises coming from your duct work could mean you have a rodent infestation and you need to call a professional, SERVPRO of Elizabeth City/Outer Banks. SERVPRO of Elizabeth City/Outer Banks will give you a free air duct cleaning estimate.
If your HVAC system seem to be running all the time, or the electric bill costs seem higher than normal, or you see humidity on your windows and have unstable temperatures? Then it may be time for a cleaning as these may be signs or symptoms that your HVAC system is in need of a checkup.
SERVPRO of Elizabeth City/Outer Banks knows the importance of a properly functioning Commercial HVAC and air duct system. When you need a professional cleanup and restoration of your commercial air ducts, call us at 252-331-7889 for that free estimate.